iFEST: When Gaming & Learning Collide
Once again, the city of Seattle was fired up for iFEST (Indie Game Festival), which was held at the Seattle Center Armory and hosted by The Academy of Interactive Entertainment. AIE has partnered up with over 40 indie game studios allowing them to exhibit a booth to promote their games in the busy Seattle Center Armory. Microsoft were our featured sponsors, providing the mystery prize for the Player's Choice Award, and come join the fun displaying their games as well. Allowing their games to be played and voted on to gain recognition. At the AIE booth, a few of our students demonstrated their artistic abilities using a Cintiq and caught the eye of many iFEST attendees – even inspiring them to get creative!
For those who did find inspiration at iFEST and thought about making games yourself, our campus hosted 9 different workshops during iFEST. Conveniently located two floors above iFEST, our studios were open to the public, for those who wanted a quiet space to learn a new skill, or who wanted to get started on learning how to create a video game of their own. We provided all the tools needed for all 9 workshops, and all were free for iFEST attendees. Here's what some of the workshop attendees had to say:
"Cool to hear about different applications of the program. Very excited to learn more about this school!" - Houdini FX Workshop Participant
"I liked how hands on the everything was." - Intro to ZBrush Workshop Participant
"0% game dev exp to 1%!" - Making Your First Game in Unity Workshop Participant
"I can't wait to attend this school next year!" - From Brainstorm to High Concept Workshop Participant
Among the 40+ developers promoting their games at iFEST, were AIE's 2nd Year students showcased their games they created collectively during Major Production. In fact, iFEST is a milestone in their production pipeline. Students from the video game development programs team up together to create their video game, and showcase their alpha-ready game to the spring break crowds visiting Seattle Center Armory and iFEST attendees.
As I sit back and reminisce on this past iFEST, there's one word that can only describe the energy of this event, and that word is: passion. I've seen thousands of people having the confidence to outwardly show and express their passion. Whether it was a game developer teaching iFEST attendees on how to play their game, or people taking their first leap into game development by learning a new skill – there was something for everyone. Best of all, we met a lot of people who wanted to learn how they can take that passion into a career.
---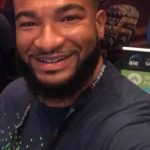 Tarrance Tucker - Communications Coordinator - Seattle Campus
Tarrance Tucker is part of the admissions team at AIE Seattle. His role at AIE is to spread the word about the Academy of Interactive Entertainment by going to events, conventions, festivals and meetups. When he's not on the road, Tarrance enjoys family trips to Maui, watching sports, playing games with his kids, and giving everyone world-class, enthusiastic high-fives.