If you plan on starting your educational journey at AIE in 2019/2020, here are some awesome tips from our alumni.
Leadership and being a team player are not mutually exclusive.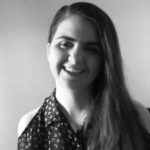 "What I have discovered that gives you an edge in this industry, is learning the pipeline and how your role affects other team members. If you specialize as a character artist, it's wise to talk to material artists, riggers and other members to see what works and what to be mindful of. When I was a student at AIE, I would poke other classmates' brains and get their feedback. I learned a lot about other people's specialties and how we could all come together and make something cool."  – Beverly Crock, (3D Animation & VFX for Film alumna, Funko Inc.)
Learning doesn't stop after you graduate.
"It's been extremely valuable to have a broad base of knowledge in visual effects and film to be able to understand the pipeline here. The most important skills I've brought with me would have to be the willingness to learn and how to be collaborative in a team."
– Nathan Camp, (3D Animation & VFX for Film alumnus, Industrial Light & Magic)
Be open to honest criticism – there's no shame in asking for help.
"Build a network. Find people who will give you critique. Be willing to have them nitpick for details and critique you like an industry pro. It's hard to have your work torn apart, but it'll make you leagues better and help you see things you couldn't before. People hold back when you're a student, but you have to remind them – don't hold anything back."  – Cody Decker, (Game Art & Animation alumnus, iFest Player's Choice Award Winner)
Ambition is the fuel for success in building yourself and your network.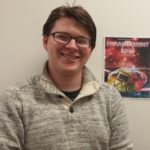 "My time at AIE enabled me to create the career and company I imagined. The staff is always there to help out – so use it! We were able to use our time at AIE as a launch-pad for Collidalot and Grunka Munka Games. Thanks to AIE, I was able to make the connections I needed and build the career I wanted." 
– Andrew Ward, (Game Programming alumnus, Grunka Munka Games)